Need Relocate in Ludhiana? We Can Help
Golden cargo is the leading name in packers and movers in Ludhiana and they are very well defined known when someone searches for the best relocation provider in the area of Punjab or anywhere else in the country. By hiring them, you will not be required to get much concerned about your belongings. No matter, whatever you want to shift from a simple phone to a big luxurious car, packers and movers Ludhiana has the facility to transport all kind of goods on national or international basis.
Move into a Top Class City with Ludhiana Packers and Movers
Golden cargo takes complete responsibility of relocation hence you can have faith on them and after working with them you will surely find the difference between them and others vendor available who also finds themselves in packers and movers in Ludhiana. Golden cargo packers and movers Ludhiana ensures safe and on time delivery of goods without any damages. By using advance techniques and equipments they have a setup a big standard to make the relocation process easy. You can hire them for any kind of shift whether its house hold goods, business related goods, bulk materials or anything else that needs to be shifted to any part of the globe.
Why Choose Golden Cargo Packers and Movers for Relocate in Ludhiana?
Golden cargo assures you hassle free and relaxed relocation. We work by keeping the client's input in mind and work in order to satisfy them to the maximum extent so that hire us in future as well and also refer us with great feedback. They are the master of packers and movers in Ludhiana and hence if you got a letter of transfer from your boss then without being in tension simply a give them a call. They are very well known for their quick response and you will also get a quick free quote which will be prepared based on the number of goods that needs to be shifted. Goods will reach safely at the destination and team will do proper unloading of the items.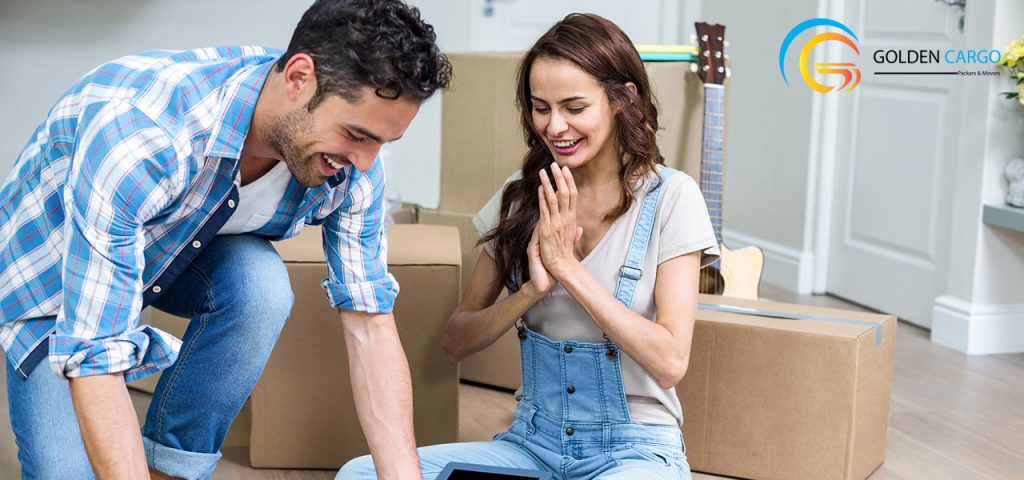 As stated earlier, we work for client's satisfaction hence golden cargo gives a guarantee of zero damage of products and even if you have some point doubt then you can avail the insurance through which it will be guaranteed that products will reach with proper protection and if in case any miss-happening comes, then complete refund will be made. The packers and movers Ludhiana have all facilities to move goods via land, water or air. Depending upon the product's type and urgency on the delivery, mode of transportation is get decided. Hence if you want to have quality relocation by not having any tension then hires golden cargo packers and movers by today only. They have the professionals who provide complete support to make your relocation user and pocket friendly. Hence guy!!! Not to get irritated when it comes to shift in a new city!!! Also do not compromise with the quality of facilities which you should have!!! In this regard no name comes better than Golden cargo if you are searching for packers and movers in Ludhiana. We look forward to have you!!! Happy searching!!!